Why Choose HSDC Interpreting Services?
Types of Interpreting | Emergency Sign Language Interpreter Program | Video Remote Interpreting
Interpreting Resources | Frequently Asked Questions (FAQ)| Contact Info | Staff
HSDC Interpreting Services is a centralized resource providing quality communication access for Deaf, DeafBlind, hard of hearing, and hearing individuals across the Puget Sound and Washington State, including Seattle and King County, Tacoma and Pierce County, and Snohomish County.
Our staff can match your preferences with interpreter specializations (medical, legal, educational, etc.), certification levels, and experience to provide the perfect fit for any situation. We aim to be responsive to the dynamic communication needs and preferences of the communities we serve. We also strive to support the continued growth of interpreting practitioners and to assert a positive influence on the advancement of the profession of sign language interpreting.
HSDC Interpreting Services was formerly known as SignOn Interpreting Services, which was founded in Seattle in 1997 and joined HSDC in 2011. In 2017, SignOn merged with ASL Interpreter Network (ASLIN), becoming HSDC Interpreting Services. HSDC is one of the largest providers of ASL interpreters in the Puget Sound region. You can view a video announcing the merger here.
Not sure if you need an interpreter? Worried about the cost? Take a look at our FAQ or contact us.
If you have feedback about HSDC Interpreting Services, please contact InterpretingPD@hsdc.org.
Types of Interpreting Offered
We provide in-person and remote interpreting in a wide variety of settings for Deaf, DeafBlind, and hard of hearing individuals or groups. The interpreters we work with are qualified at the highest national level, enabling them to communicate with deaf and hard of hearing people with a broad range of communication styles. All of the interpreters we contract with hold certification from the Registry of Interpreters for the Deaf (RID), a national certifying body, unless a client requests otherwise.
The following types of interpreting are available:
American Sign Language (ASL)
Signed English (PSE) transliteration
Signed Exact English (SEE)
Tactile ASL, tactile, and close visual interpretation for individuals who are DeafBlind
Oral translation for deaf or hard of hearing individuals who rely on speechreading
Lip-Reading Translation (LRT) for individuals who are unable to express themselves vocally due to tracheotomy or other physical disability
If you're not sure what kind of interpreter you need or how to get started, just contact us. We also have a FAQ that may answer some of your questions.
Emergency Sign Language Interpreter Program (ESLIP)
Dealing with police, sheriffs, or courts can be stressful or even frightening for anyone. For Deaf, DeafBlind, and hard of hearing individuals, the stress is compounded by language barriers. In emergency situations, clear communication is critical. King County and the City of Seattle recognized this when they first established the Emergency Sign Language Interpreting Program, known as ESLIP.
HSDC has coordinated this critical service since 2005, ensuring that legally trained, RID certified interpreters are on call 24 hours a day, 365 days per year. Our ESLIP interpreters respond to emergency situations at homes, police stations, jails, and courts for incidents as varied as reporting a crime, arrests and bookings, mental health professional (MHP) assessment of a citizen's a danger to themselves or others, or filing for a protection order. This service is funded by the King County Office of Civil Rights and the Seattle Police Department.
Seattle Police and other first responders should offer interpreting services automatically when serving a deaf or hard of hearing customer. However, when contacting 911 always make sure you let them know you are Deaf, DeafBlind or hard of hearing and need interpreting services. Once contacted by a dispatcher, interpreters will generally arrive on the scene within 30 minutes if inside Seattle and within 45 minutes outside of Seattle.
For more information regarding the Emergency Sign Language Interpreting Program, contact us at InterpretingPD@hsdc.org, 206-632-7100 (voice phone), or 206-445-7434 (videophone). Please note that this contact information is not how you request an ESLIP interpreter. It is simply a resource for questions about the service. To learn how to obtain an emergency interpreter, visit the link below.
Video Remote Interpreting (VRI)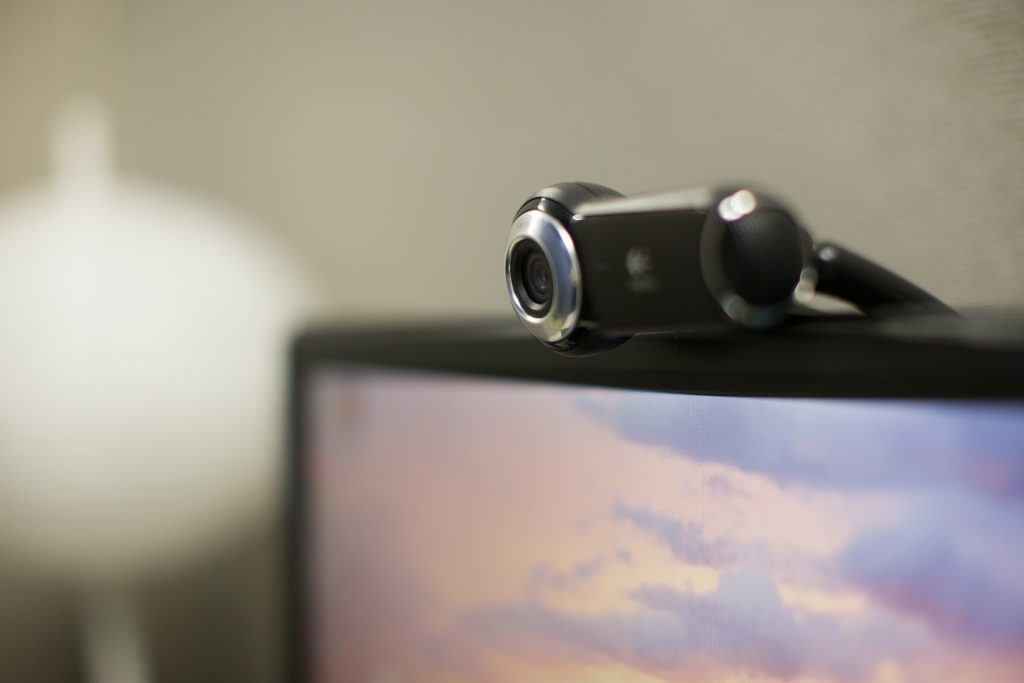 In addition to in-person interpreting, we offer video remote interpreting to clients in Washington State and across the nation. VRI appointments take place over a video connection on a computer, laptop, or tablet. Remote interpreting may be appropriate for certain situations such as brief meetings, emergencies, or appointments in rural areas with limited access to in-person interpreters. Our FAQ page has more information about VRI interpreting. If you have questions, please feel free to contact us.
Assistive Communication Technology (ACT)
The HSDC advocacy services team loans out free assistive listening devices and listening systems to local organizations that serve deaf and Hard-of-Hearing community members. Organizations can borrow equipment to fit their needs. HSDC has equipment that can be used in one on one listening situations to small lecture environments. Our knowledgeable advocacy team trains and demonstrates different assistive listening devices and equipment.
Information and resources for assistive technologies
Find information and training on technology such as amplified phones, videophones, Assistive Listening Devices (ALDs), smartphones, apps, and visual/vibrating alert systems to improve their independence. You can contact us about those technologies as well as learn about applying for equipment through the state Telecommunication Equipment Distribution program.
We have resources on communication technology including information on low-cost hearing aids, financial assistance programs, special phones, emergency alerting devices, communication strategies, state relay services, options for hard of hearing children, educational/community access, virtual access, captioning and interpreting.
Interpreting Resources
HSDC Interpreting Services staff and contractors can access forms and other resources on our Interpreter Resources page (password protected).
Contact
Online
Email: interpreting@hsdc.org
Phone (voice): 206-632-7100
Videophone: 206-445-7434
Interpreting Services Billing (voice): 206-388-1276
Interpreting Services Staff
Gina Gallaway, NAD IV

Director of Interpreting Services & Logistics Manager

Megan McVeigh-Dubois

Interpreting Services Lead Coordinator & Billing Support Specialist

Braden Painter, MA

Qualified Deaf Interpreter, ASL & Interpreting Services Specialist

Trista Smith, RID LTA & CMP Sponsor

Continuing Education Specialist

Abigail Thompson

Interpreting Services Coordinator