What We Do
Curriculum | Enrollment | Policies & Procedures | Contact Info | Staff

Rosen Family Preschool is a classroom for children ages 3-5 that emphasizes both American Sign Language (ASL) and English, giving Deaf or hard of hearing children the language foundation they need to succeed in school and later in life. The program is also open to hearing children who would benefit from an ASL-friendly environment, such as those raised in a home that uses sign language.
Rosen uses early education and deaf education best practices to create a bilingual/bicultural learning environment that builds language and literacy skills. Curious about the benefits of bilingual education for deaf and hard of hearing children? Check out our Resources page or contact us with questions.
Rosen Preschool is open five days a week at HSDC's Seattle office. We also offer home visits for parents who would like more hands-on support.
Preschool Mission
At Rosen Family Preschool, capable children, engaged families and inspired educators collaborate in a joyful, accessible, bilingual learning community rooted in Deaf identity and American Sign Language.
Preschool Vision
To be leaders in deaf education devoted to providing an exemplary ASL and English bilingual program for the diverse community of Seattle, empowering children and families to become creative and confident thinkers.
Curriculum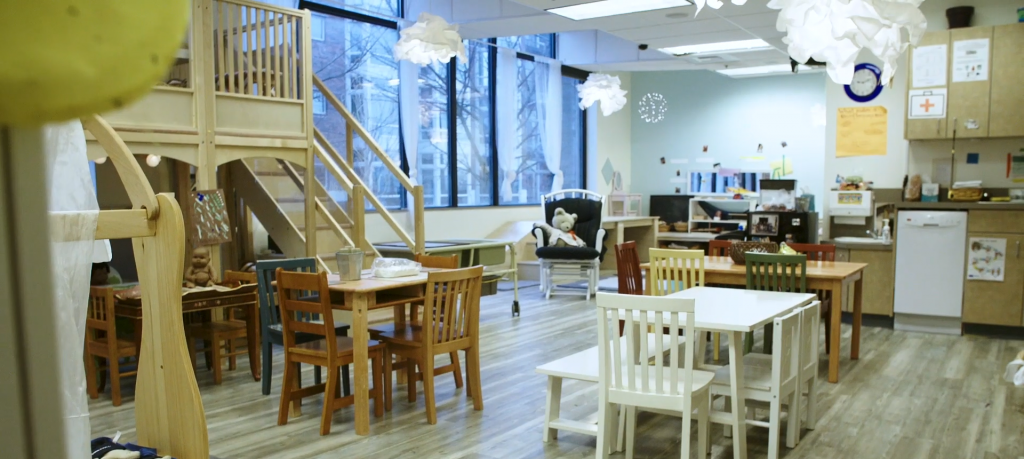 Key elements of the Rosen Family Preschool curriculum include:
Bilingual/bimodal teaching approach using American Sign Language and English
Direct instruction in ASL to ensure accessibility for Deaf and hard of hearing students
Classroom and instruction designed to utilize the Reggio Emilia philosophy of early learning
Deaf-friendly, culturally appropriate, visually accessible classroom environment with modern technology
Family engagement, including daily communication and home visits
Culturally competent education team including teachers, audiologists, and speech-language pathologists who work regularly with students to meet individual spoken language and listening goals as appropriate
Enrollment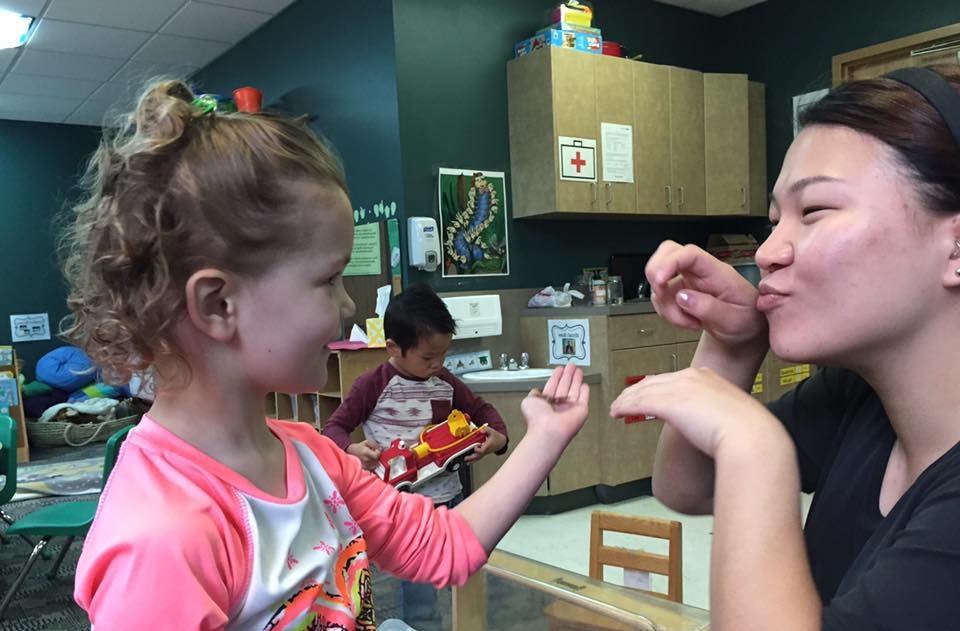 If you think your child may be a good fit for Rosen Family Preschool, please contact us to discuss your options. Most of our students are located in the Seattle area.
Deaf and hard of hearing children in Seattle may be eligible for tuition assistance from Seattle Public Schools and the Seattle Preschool Program.
Hearing children who would benefit from a sign language classroom, such as children of Deaf adults (CODAs), the siblings of deaf children, or children with speech differences, will be considered on a case-by-case basis. Families in Seattle with hearing children may be eligible for tuition assistance from the Seattle Preschool Program.
Scholarships may be available to families who need additional financial assistance.
Families who do not receive tuition assistance and wish to pay out-of-pocket will be considered on a case-by-base basis.
Policies & Procedures
View the Rosen Family Preschool Handbook to see the classroom's policies and procedures. We have ASL videos below for some sections of the handbook.
Staff
Click on a staff member's picture to learn more about them.