Speech, Language & Communication Services
What We Do | Speech Community Cares Fund | Continuing Education | Client Forms | Appointment Procedures | Resources | Contact | Staff
Last updated November 11, 2022
We appreciate your cooperation in our health and safety practices to ensure our clients and staff remain healthy and safe. Please see our current procedures for appointments here.
All services are open by client appointment only Monday through Friday 8:00am-6:30pm — NO WALK INs. We are currently offering both Telehealth (i.e., Zoom) and in-person appointments.
If you have further questions or concerns, please contact our clinic via email at clinics@hsdc.org or call (206) 323-5770.
We look forward to seeing you!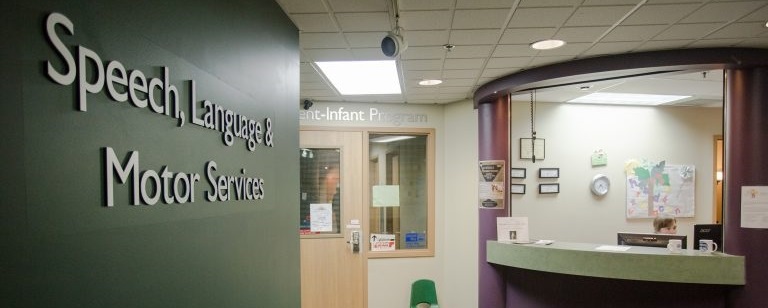 HSDC's Speech department works with community members of all ages who experience a variety of speech-language differences. Our goal is to remove communication barriers by offering services tailored to meet the needs of our clients. We support and educate the client and their families/caregivers, while also collaborating with other health professionals to help them communicate more effectively in their everyday life.
We provide diagnostic evaluations, as well as individual and small group therapy in the following areas:
Receptive and expressive language disorders
Auditory processing disorders
Speech sound disorders
Motor speech disorders
Aural (re)habilitation

Stuttering
Literacy development
Augmentative and alternative communication (AAC)
Feeding/swallowing disorders
Gender voice therapy
If you'd like to discuss what evaluation or treatment options may be right for you or your child, please contact us today.
Speech Community Cares Fund
For over eighty years, HSDC has provided excellent communication care to families, regardless of their ability to pay. This is a challenging time in healthcare. Medicaid and other forms of low-income insurance do not support speech therapy services that give vulnerable children the care they deserve. We are committed to providing this life-changing treatment, but we need your help.
HSDC created the Speech Community Cares Fund to increase the number of low-income children our speech therapists in Seattle can serve each day. 100% of contributions to the fund support the delivery of speech and language services to children and families who need financial assistance. It is supported primarily by other local Speech-Language Pathologists and service providers, but we welcome donations from all.
As of late 2018, we have delivered over 4,000 speech and language therapy sessions in the past 5 years for Medicaid clients. We believe the Speech Community Cares Fund may potentially double that number. Just $168/month bridges the gap between the cost of weekly speech therapy for one child and the amount of Medicaid reimbursement HSDC receives for those services.
To contribute to the fund, complete the form on our Donate page and put a note in the "Leave a comment field" that says "Speech Community Cares Fund".
| | |
| --- | --- |
| | Service providers that pledge to the fund will receive this badge for their website. |
Continuing Education
We provide workshops and other continuing education opportunities for speech-language pathologists and related providers in the community.
Past programs have included:
It Takes Two to Talk® by the Hanen Program®
Learning Language and Loving It™ by the Hanen Program®
FRIENDS: People Who Stutter
Introduction to PROMPT by the PROMPT Institute
Check back here or email clinics@hsdc.org for information about upcoming events.
Please visit our homepage for the most up-to-date information on our hours and availability during the COVID-19 pandemic.
Hours
Monday – Friday, 8:00am-6:30pm
Location
Seattle office, Floor 2
Contact
Online
Email: clinics@hsdc.org
Phone (voice): 206-388-1300
Fax: 206-388-1301
Clinic Billing (voice): 206-388-1276
Staff
Our staff of Speech-Language Pathologists hold master's degrees, state licenses, and national certification through the American Speech-Language-Hearing Association (ASHA). Additionally, some of our clinicians have specialty certifications, including PROMPT Training.
Click on a staff member's picture to learn more about them.
Hayden Lambert, MS, CCC-SLP

Speech-Language Pathologist

Athina Maganzini, MS, CCC-SLP

Director of Clinics, Speech-Language Pathologist

Sabrina Vance

Clinic Scheduler
Client Forms
Adult Client Forms
Pediatric Client Forms
Policies & Procedures