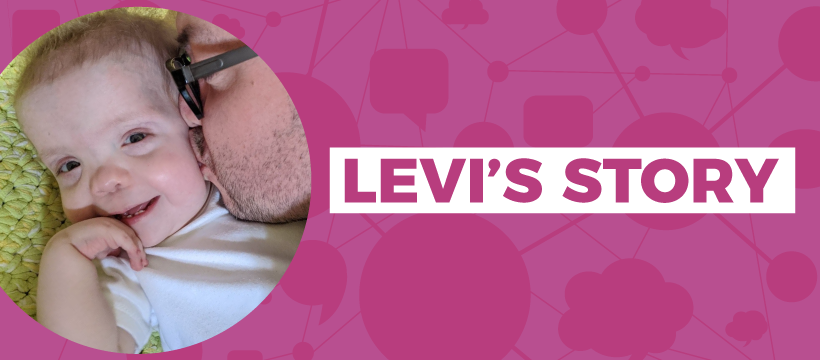 ---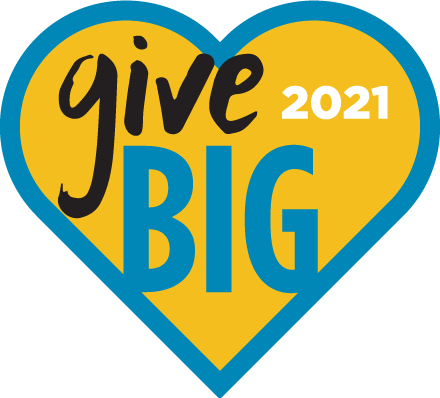 We are sharing Levi's Story to celebrate GiveBIG 2021, which takes place May 4 and 5. You can make a donation to HSDC today to support children like Levi and their families.
---
Home visits are the heart of the Parent-Infant Program (PIP). For decades, PIP Specialists have gone directly to local households in order to build trusting relationships with the families they serve. These relationships are the foundation of all of the work that PIP does to create accessible, stimulating homes for Deaf, DeafBlind, and hard of hearing toddlers and their families.
When the COVID-19 pandemic arrived, that foundation threatened to crumble. PIP Specialists could no longer meet families in their homes. PIP's staff had only one thought: how can they stay connected with the families they serve?
Levi and his family have been working with PIP Specialist Cassie Owens for a little over a year, and doing exclusively virtual visits since March 2020. "It has been different and challenging, but a very valuable experience," says Dani, Levi's mom.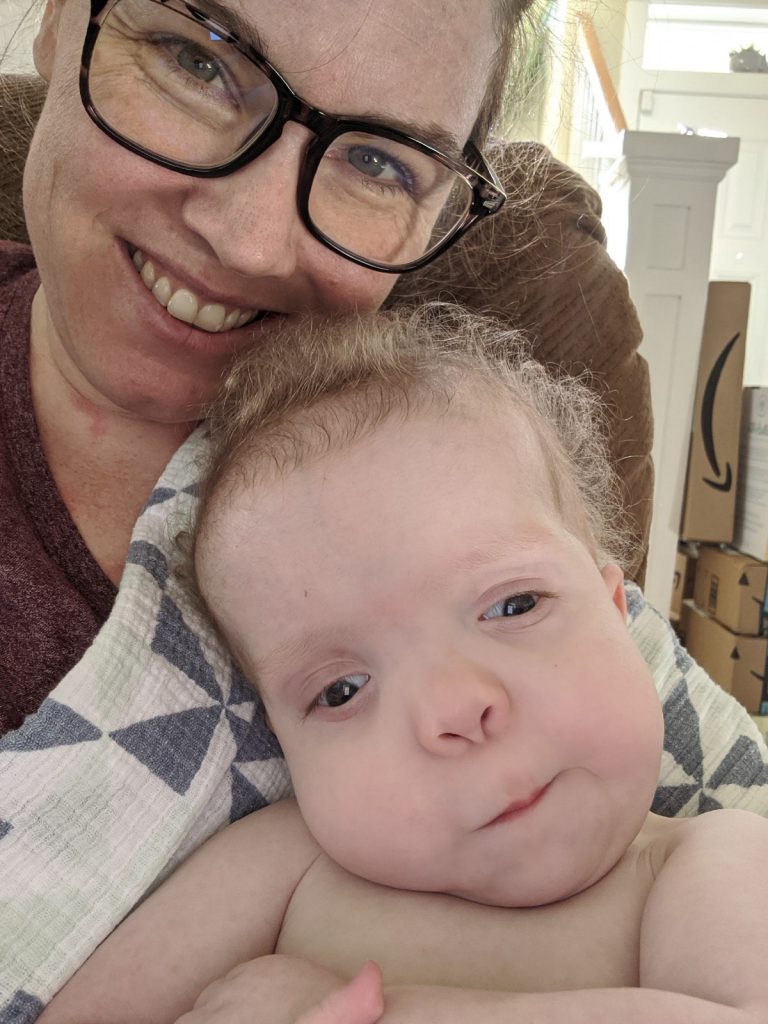 With online school, work, doctor's appointments, and lengthy hospital visits, the typical hourlong home visits no longer fit the family's lifestyle. Over the past few months, they have been testing Flexible Activity-Based (FAB) scheduling with PIP. Virtual home visits have been broken up into shorter twenty-minute sessions that take place a few times a week.
Levi's parents lead the sessions, picking specific activities based on Levi's needs, while Cassie joins them over Zoom to offer guidance. Recently, Cassie joined the family during lunchtime so they could practice talking about food. Levi currently uses a feeding tube. His parents want to start exposing him to food in his mouth, so they discussed the taste, smell, and texture of different foods using new American Sign Language (ASL) words they've been learning.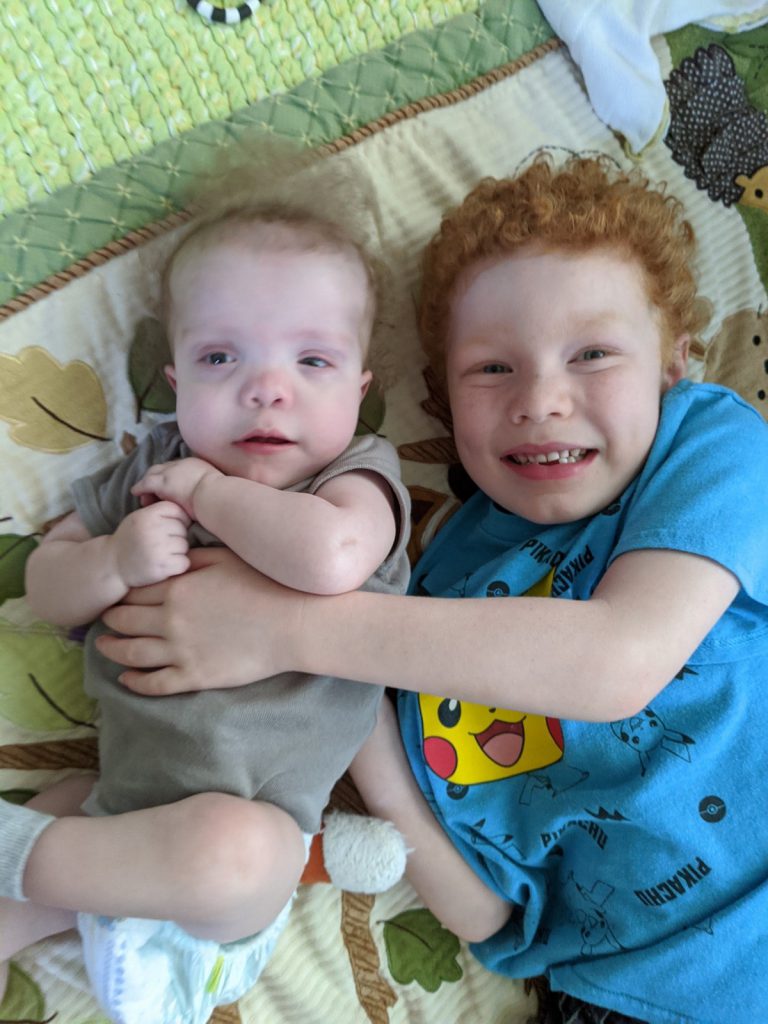 Levi's parents know that he is in the critical period of language growth. The more ASL and English that he is exposed to now, the stronger his language foundation will be as he grows. With support from Cassie, their hard work and dedication is putting Levi on the path to a happy and healthy future.
"We love working with Cassie and feel lucky to have her in our lives," Dani says. "She helps us by giving us words to communicate with our son in everyday life. During hospital stays, she would text us videos of medical signs so we could explain what was happening to him during different procedures. We feel like we got our voice back with ASL."
Cassie, Levi, and family may be meeting remotely, but their connection is as strong as ever.
PIP is a free service for eligible households in King, Pierce, and Snohomish Counties. Visit the Parent-Infant Program webpage for more information, or email education@hsdc.org to get in touch.