Service Updates
UPDATED: November 29, 2022
All locations of Hearing, Speech & Deaf Center (HSDC) are open by client appointments only— NO WALK INs.
Hours are 8:30 AM to 5:00 PM Monday through Friday.
COVID-19 Information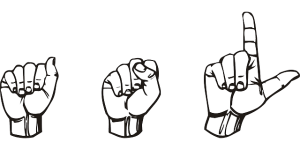 Watch an ASL video for HSDC's COVID-19 Updates (Last updated: August 2021)
Last Updated: July 13, 2022:
As many of you know, most statewide mask mandates for COVID-19 have now been removed. This means it is now time for businesses and individuals to set the appropriate level of precaution and safety needed for themselves.
Here at HSDC, our priority is the safety of our staff, clients, and interpreters. We want to make sure that everyone has access to communication and services while also keeping themselves, their loved ones, and each other safe.
We care about the health of our clients, our staff, and the community, so we urge you to take all the precautions necessary to protect yourselves, including thorough handwashing; coughing into a tissue or your elbow; avoiding touching your eyes, nose, and mouth; and cleaning frequently touched surfaces.
When in shared spaces in HSDC locations, masks will still be required. When out in the community, HSDC fully supports our staff, clients, and interpreters' right to continue wearing masks if they choose to do so.
As we respect an individual's right to keep themselves safe, we ask that all who work with HSDC do the same. If you have any questions please contact ELT@hsdc.org
Equity Commitments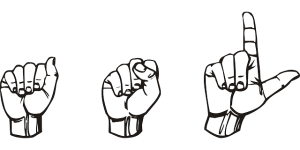 Watch the video above for an ASL translation.
---
Hearing, Speech & Deaf Center (HSDC) commits to implementing anti-racist and anti-audist practices based on recommendations from the HSDC Equity Team. We understand the work for Racial & Social Justice is never done and there are always opportunities to do more. It is our responsibility to do all we can to support BIPOC and people who are Deaf, DeafBlind, hard of hearing, and have speech diversity.
We will commence with these commitments immediately and begin with 11 intentional actions, with the help of outside experts from the BIPOC and Deaf communities.
News & Updates
Events
Cheers & Connections 2022 | March 10, 2022
Thank you for joining us for Cheers & Connections! | WATCH THE EVENT
Latest News
HSDC in the News
Who We Are
Hearing, Speech & Deaf Center (HSDC) is a nonprofit serving the Puget Sound area. Our mission is to foster inclusive and accessible communities through communication, advocacy, and education.
We offer services for people who are D/deaf, hard of hearing, or have speech-language differences, as well as their families and friends. We also offer trainings for organizations that wish to better serve D/deaf and hard of hearing community members.
Services We Provide
Hearing, Speech & Deaf Center offers a comprehensive array of services including, but not limited to, those listed below.
Latest Video
Check out the latest video from our Video Blog.