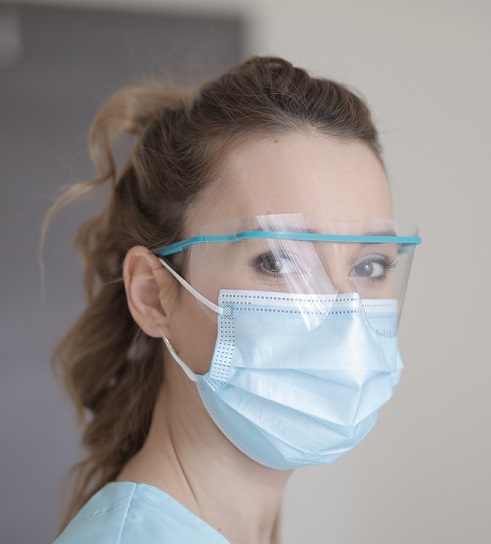 During the COVID-19 pandemic, many people are doing their part to slow the spread of the coronavirus by wearing face masks. Unfortunately, face masks that cover the mouth aren't accessible for Deaf and hard of hearing people.
Standard face masks make lipreading impossible in the hospital, the grocery stores, and other essential businesses. In addition, Deaf and hard of hearing people rely on facial expressions to communicate, so blocking half of your face removes a crucial source of information.
Luckily, some enterprising people around the world have come up with ways to make accessible, Deaf-friendly masks. Our instructions below were inspired by the DHH Mask Project.
Step-by-Step Instructions (PDF)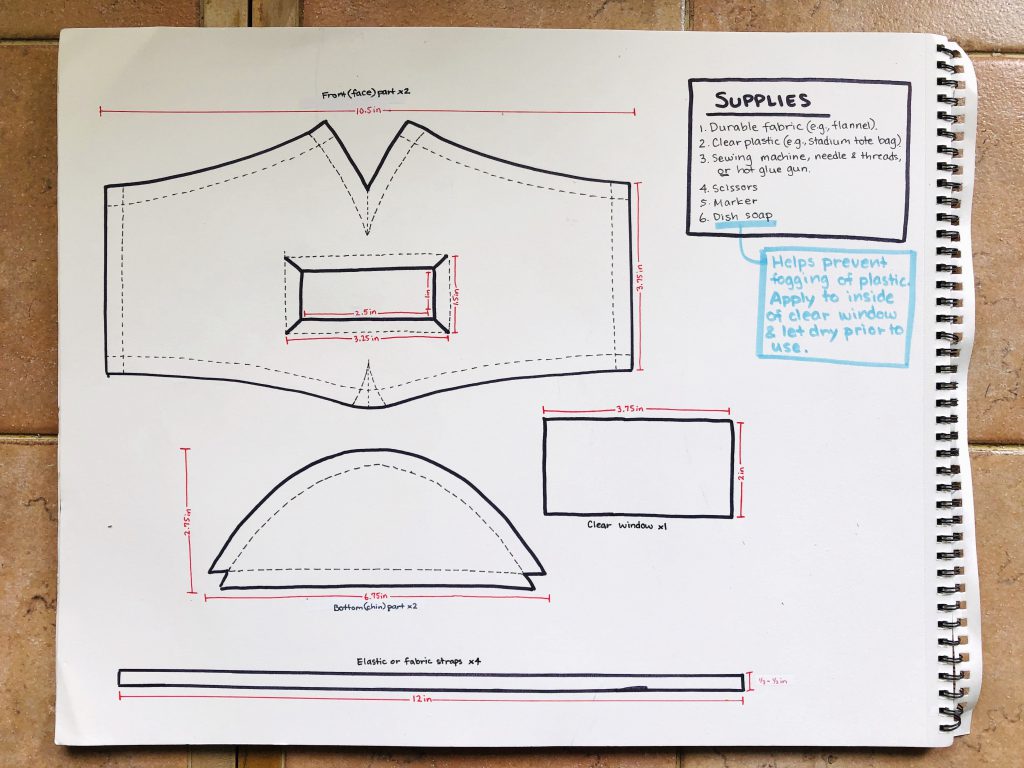 Click the link above for full instructions on how to make a mask. Here are the supplies you'll need:
Durable fabric. Thicker, mesh recommended over dry-fit material (e.g., flannel better than athletic shirt fabric).
Clear plastic. Thick and durable as well (e.g., clear stadium tote bag).
Sewing machine, hot glue gun, or needle & thread. Use sewing machine for shortest construction time and durability. Hot glue can replace or support sewing.
Ruler, marker, scissors.
Dish soap.
Thank you for helping us create a more inclusive, accessible world!