What We Offer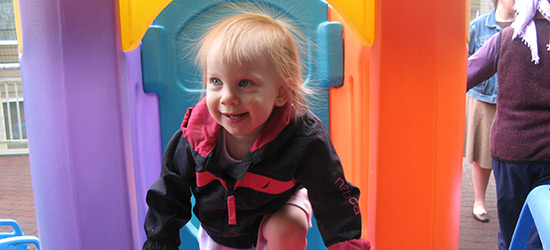 HSDC's Early Learning Fund provides financial assistance to families so that they may fully participate in our early childhood education programs. Assistance is typically granted in the form of partial scholarships to our Rosen Family Preschool, but may also cover early learning expenses for families in the Parent-Infant Program (PIP). The total amount of funding distributed each year is contingent upon availability.
Apply for a Scholarship
If your child is enrolled in Rosen Preschool and you're interested in applying for a scholarship, please review the guidelines below. Once you're ready to apply, fill out the form below.
You can email the completed form to education@hsdc.org or submit it in person. If you have questions about applying, we encourage you to contact us or chat with your teachers.